Seeking Treatment for Alcoholism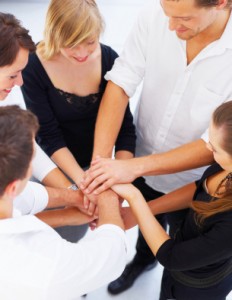 There are times when recovering from alcoholism can feel impossible and you want to give up, but you don't have to go through it alone! Perhaps your family has been asking you to consider treatment, or your coworkers have been wondering if you have a problem with alcohol. Or perhaps alcoholism has already unwound much of your life and you are residing in a shelter or a mission, such as the mission in Kelowna. If you are ready to take your recovery from alcoholism seriously, there are a number of alcohol addiction treatment program options available to you. You and your loved ones can find a program that is suited to your needs, completely with a supportive, knowledgeable staff and a variety of therapy options. There are many programs to choose from in alcohol addiction rehabilitation, and it is important to consider certain pointers while you are reviewing your options.
First and foremost, everyone's alcohol recovery is individualistic, so no two people require exactly the same treatment. When you are looking for the right program, remember to choose one that addresses your particular needs and situation. The closer the program is tailored to you, the more likely your success in the program is.
Also, the treatment should include extensive examination into your personal lifestyle, in order to help you make a specific recovery plan. Alcoholism can affect your personal relationships, work performance, school performance, daily obligations and your physical and mental health. Proper treatment should help you create a plan to approach these facets of life with a sober mentality.
You cannot recover if you don't want to, as any good program will require work and commitment from you. At times, the process will feel taxing and heavy because you are challenging old ways of thinking to adopt new ones, and it could be that you require more time in developing these new life patterns than another person. Make sure the alcohol addiction treatment facility you choose offers a time frame that works for you, as well as after care services to support your new found sobriety.
Alcoholism and addiction in general are almost always the result of some other mental or emotional problem you experience, such as past trauma, depression or anxiety. Alcohol is used to soothe and cover up these afflictions, so sobriety means they will have to be dealt with. It is recommended that you find a program that can address these problems as well, from a medical and mental health standpoint. Be sure to ask about the programs certifications and licensing in order to find a credible treatment center.