What to Expect from Inpatient Rehabilitation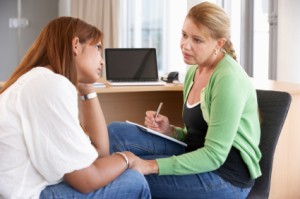 There are clear reasons why inpatient rehabilitation centers have a higher success rate than outpatient treatment programs. Both types of recovery are useful to people struggling with addiction and it is fitting to have different treatment options for different personalities, but upon examination of the benefits of inpatient addiction treatment, it is easy to see why it comes recommended more highly.
The length of the stay within a residential rehab, or inpatient treatment facility, plays a big part in its success. Inpatient treatment requires a bigger commitment on the part of the person in recovery as they will be living on site for at least a month, if not longer. This makes the individual take their recovery very seriously, and helps them submit to the rules and the structure of sober living. Their treatment will also be more intensive as their living environment will center around their recovery.
Another reason for the superiority of the addiction inpatient model is the professional support system the client is surrounded by. Counselors and therapists are available to the recovering addict every day and provide invaluable guidance through the psychological aspect of recovery. This is especially important to patients whose worldly support systems are involved in their substance abuse and even influence it.
Living amongs peers and fellow recoverees is very good for rehab patients as it creates an inclusive living environment for them. People who are recovering together can provide support and understanding that a patient will not find outside the treatment program. This feeling of acceptance and inclusiveness can have a very positive effect on the individual's sobriety.
And lastly, while staying at an inpatient treatment center, their living accommodations and meals are prepared for them, which is important especially early in the recovery process when addicts are prone to illness and weariness. A severe addiction can affect a person's ability to take care of themselves, and days that are pre-structured and meals that are prepared for them can allow a recovering addict to focus solely on their recovery.